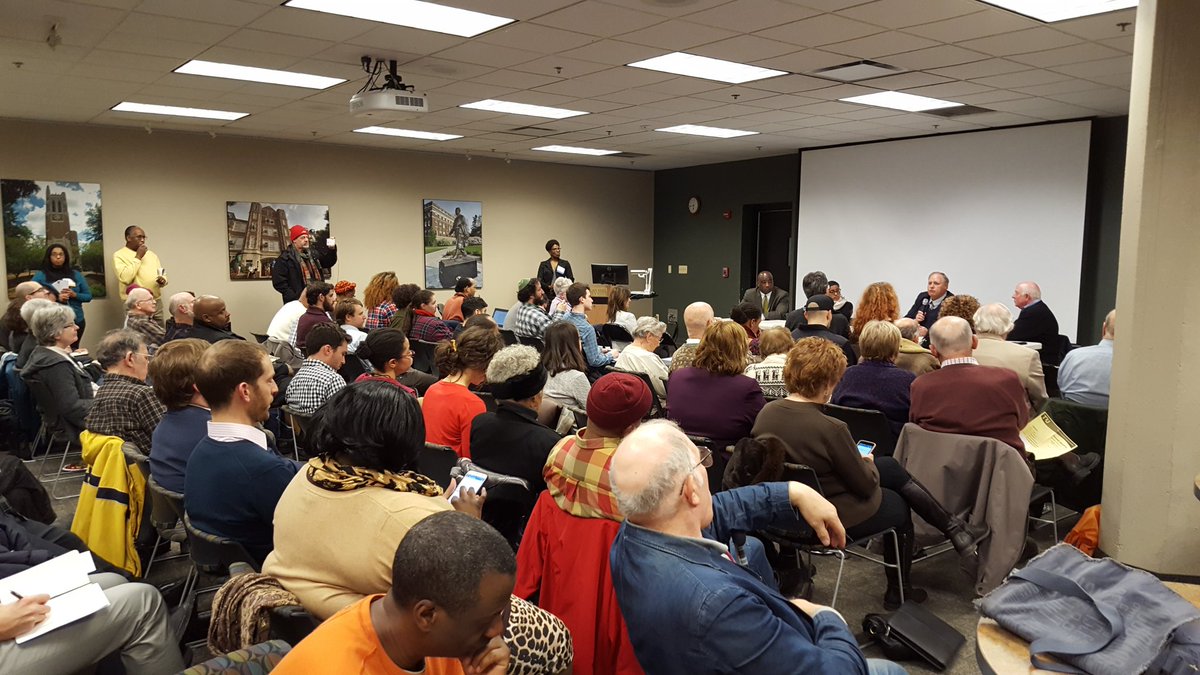 I'm pleased to share, Supporter, that TRU had a great Annual Meeting on Monday evening. 

The packed crowd of nearly 150 people demonstrated that there is still a great deal of interest in improving our region's transit.

In case you didn't make it or want to share with friends, we've prepared a summary of the event on our website complete with pictures and links to videos and handouts. The Detroit News also did a nice article on our event.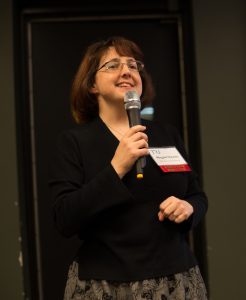 I presented a 2016 year-in-review as a great year for Detroit area transit thanks to the important progress of transit providers, the hundreds leaders who supported the ballot effort and the 894,000 people who voted to invest in our region's transit. While the ballot measure lost, 2016 saw unprecedented levels of transit support. 

While there is not yet a clear path to dedicated regional transit funding, TRU's survey found great commitment to continuing to fight for more and better transit. 

The centerpeice of the event were presentations from and panel discussion with top area transit executives:
RTA CEO Michael Ford shared their plans to work on a single fare card, an Ann Arbor - Detroit connector, Reflex expansions and improved outreach and communications.
John Hertel of SMART highlighted their work to replace aging buses and connector vans, as they committed in their 2014 millage election.
Director Dan Dirks explained DDOT's turnaround, including getting all scheduled buses operating, reducing paratransit complaints, making nine routes operate 24-hours a day, and adding or expanding nine other routes. He urged riders to call with any complaints or compliments, sharing that he personally reviews each one.
Sommer Woods of M-1 Rail shared that they've completed major construction and that the QLine will begin operations this spring. Their next few months will focus on vital streetcar testing and hiring and training of operators and maintenence staff.

Panelists responded to numerous questions including bus driver training, QLine safety education, challenges with a DDOT-SMART merger, and what was learned from the millage loss. TRU will share unanswered questions with agency staff and seek written answers. Videos of the Q&A session are on YouTube.


The meeting concluded with the election of three new members being voted on to TRU's Board of Directors. Welcome to Tanise Hill (right), Sam Butler (not shown), and Julie Tschirhart! 

Thank you to everyone who attended. TRU will continue to work to keep you up-to-date and engaged on all Detroit area transit news and opportunities.

Thanks,
Megan

PS - You are subscribed to Transportation Riders United's email list. TRU is Detroit's nonprofit transit advocate, working since 1999 to improve bus service, remove barriers to rapid transit, and advocate for smart transportation investments

If this was forwarded from a friend, you can join our email list and receive these updates directly every week or two.