As someone who supports regional transit, Supporter, you're among some pretty impressive company. 

Former Michigan Governor Bill Milliken just published a powerful endorsement in the Detroit News, repeating what he told the legislature back in 1972:
"In a very real sense, the wheels of progress in all aspects of Michigan life will turn only as fast as the wheels of transportation," adding "That statement is as true now as it was then. I urge voters in Southeast Michigan to vote "yes" on the RTA proposal in November."
Some of the region's biggest businesses also announced their support for the regional transit ballot measure last week, including Ford Motor Company, Lear Corporation, DTE Energy, Penske Corporation, Quicken Loans & Rock Ventures.
"A strong regional transit system that meets the mobility needs of both employees and employers is important for our region to grow and compete." - Ford

They join a large, diverse and growing list of groups, businesses, and leaders who all agree it is vital that southeast Michigan invest in more and better public transit. 

Who else?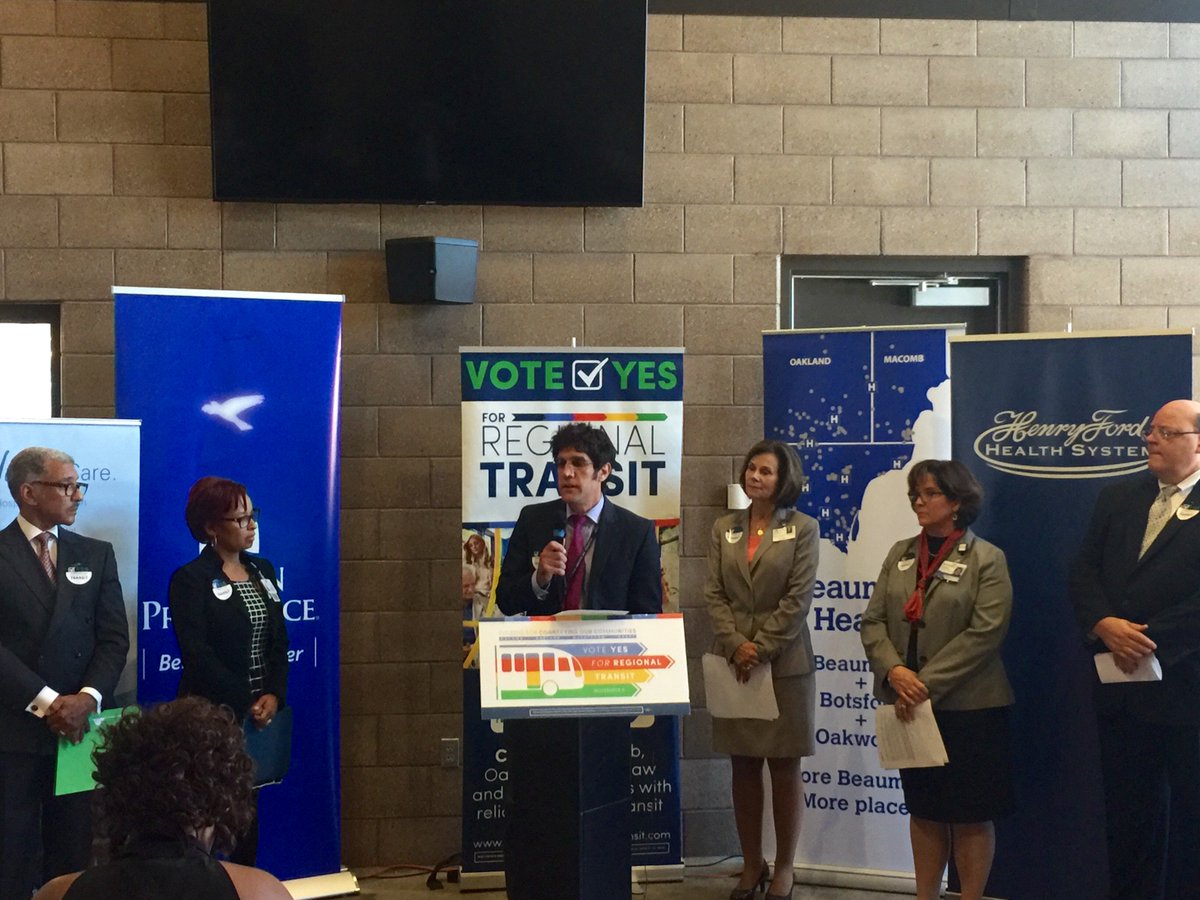 Major business organizations like the Detroit Regional Chamber, Ann Arbor/Ypsilanti Chamber, and the Macomb County Chamber of Commerce, plus the Michigan Licensed Beverage Association, Pontiac Downtown Business Authority, and the Zingerman's Community of Businesses 

Major hospitals and health institutions, including Beaumont Health, Blue Cross Blue Shield Michigan, Detroit Medical Center, Henry Ford Health System, and St. John Providence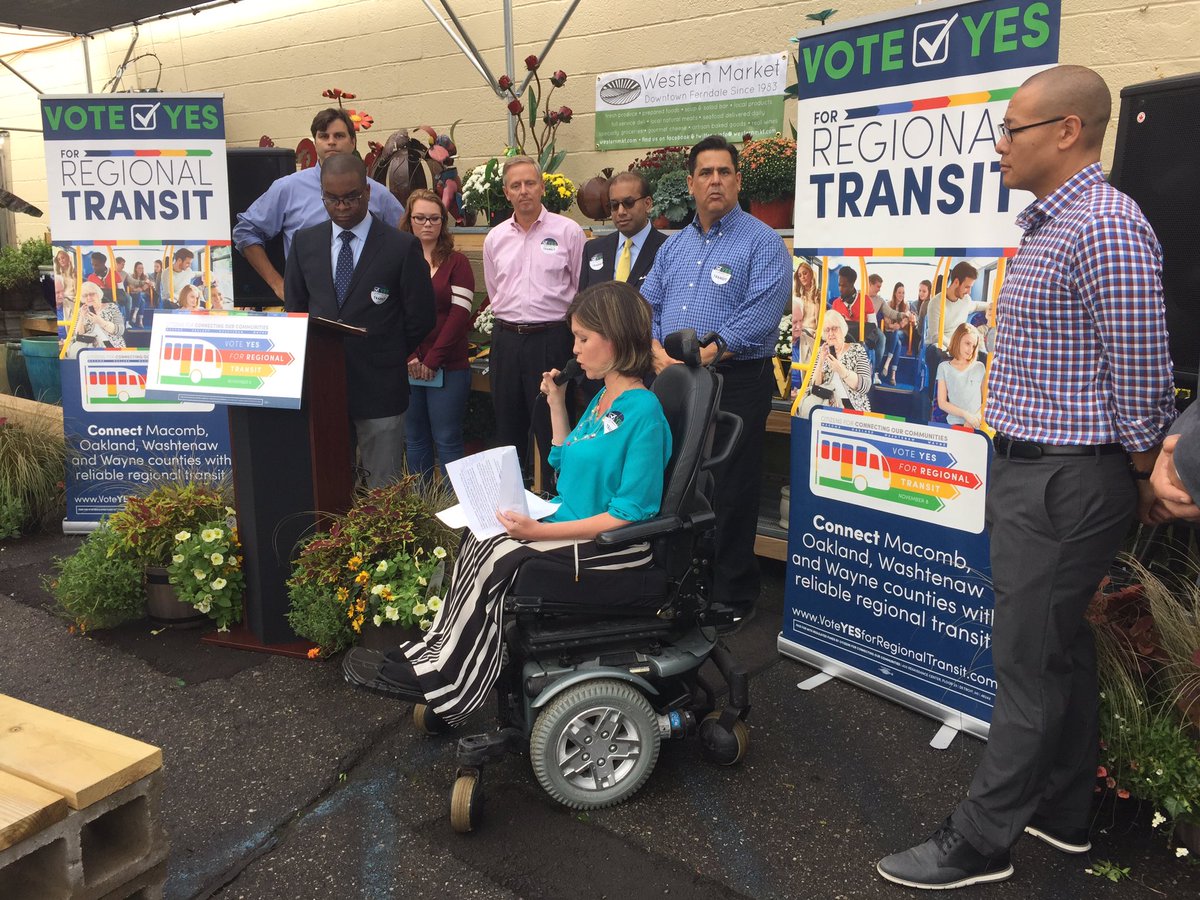 Many social service groups, including the Area Agencies on Aging, Catholic Charities, Disability Network, Goodwill Industries, Jewish Family Service, League of Women Voters, and Michigan League for Public Policy

Neighborhood Associations ranging from Detroit's Osborn Neighborhood Alliance to the Scio Farms Estates Home Owners Association

Environmental leaders like the Sierra Club, the Michigan Environmental Council, and Ecology Center 

Municipalities including the Ann Arbor City Council, the Washtenaw County Board of Commissioners, City of Berkley, and City of Pleasant Ridge

Elected leaders like former U.S. Senator Carl Levin, U.S. Congressman John Conyers, Jr., and State Representatives Stephanie Chang, Fred Durhal, Christine Greig, Tim Greimel , Jon Hoadley, Jeff Irwin, Jeremy Moss, David E. Rutledge, and Robert Wittenberg

That's just a sampling. And the list keeps growing every day!

(If a group or leader you're affiliated with also supports the Yes Vote, invite them to officially endorse too!)

Who opposes it? A pair of anti-tax groups and a handful of northern townships.

But watch out - media love to create artificial "balance" by giving both sides equal time, so you'll probably hear a lot about the opposition. 

Help us highlight the powerful voices in support of regional transit:
Forward this to your friends, family, neighbors, and coworkers with a personal note about why you support regional transit
Write a letter to the editor of your local paper about why transit matters to you
Sign up with the campaign and volunteer to distribute transit info on election day or before

Together we'll make sure regional transit wins on November 8 so we can connect our communities, connect people to jobs and create a vibrant economy for our region!

Thanks!!
Megan

PS - You are subscribed to Transportation Riders United's email list. TRU is Detroit's nonprofit transit advocate, working since 1999 to improve bus service, remove barriers to rapid transit, and advocate for smart transportation investments

If this was forwarded from a friend, you can join our email list and receive these updates directly every week or two.