Dear Supporter,

There's been talk about rapid transit on Woodward for years. But what about Gratiot?
If you live, work, shop, play, worship, or visit Macomb County or on Detroit's east side, you should know that it's finally Gratiot's turn!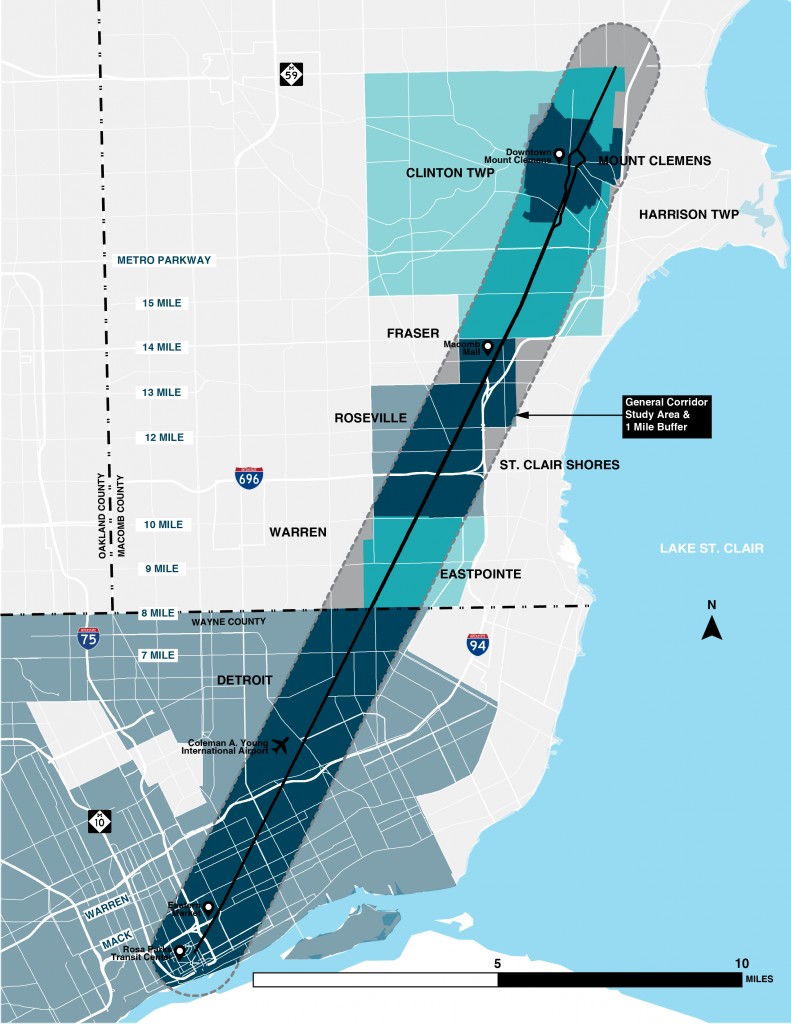 The Regional Transit Authority is undertaking a study of the best way to provide rapid transit along the entire length of Gratiot Ave, Detroit to Mt. Clemens.
You can see their initial findings and help shape plans for Gratiot Rapid Transit at a series of public meetings this week:
TOMORROW, Tuesday, Sept. 29, 11am – 3pm

TOMORROW, Tuesday, Sept. 29, 4pm – 7pm

Thursday, Oct. 1, 4pm – 8pm
Contact the RTA at 313-402-1020 or info@rtamichigan.org with questions or for accessibility requests. 
The RTA is working on Building Equitable Sustainable Transit (BEST) for Gratiot Avenue in order to:
Provide residents of the 115,000 households near Gratiot Avenue with attractive transportation choices
To enhance and improve transit for the 12,000 existing riders, 45% of whom are going to work and 20% to school
To connect people to the shopping, dining, jobs, local businesses and major activity centers along the 23 mile stretch of Gratiot Ave
They need to know the most important places to stop, whether to prioritize speed or accessiblity, what amenities are most key, and other thoughts, ideas, and concerns. 
If you can't make the meetings, you can review project information on their website and share comments and ideas on their online discussion page. 
Additional regional transit meetings:
RTA will also host a series of meetings about rapid transit along the Michigan Avenue Corridor October 8-14.
Thursday, Oct 8, 4-7pm at EMU in Ypsilanti
Monday, Oct 12, 4-7pm at Wayne Historical Museum
Tuesday, Oct 13, 4-7pm at the Arab American Museum in Dearborn
Wednesday, Oct 14, 4-7pm at the Gaelic League in Detroit
Then October 19-24, you can come out to learn options and scenarios for the entire Regional Master Transit Plan for the full 4-county region.
Monday, Oct 19, 4-8pm at the Wayne County Community College District's Downriver Campus in Taylor
Tuesday, Oct 20, 4-8pm at the Ann Arbor Downtown Development Authority
Wednesday, Oct 21, 4-8pm at The Velocity Center, OU Incubator in Sterling Heights
Thursday, Oct 22, 4-8pm at the Detroit Zoo in Royal Oak
Saturday, Oct 24, 9:30am-1:30pm, at the MSU Detroit Center in midtown Detroit
These will be critical opportunities to shape the eventual regional transit plan that will lead transit improvement and investment for decades to come, so mark your calendar!!
Thanks,
Megan

PS - You are subscribed to Transportation Riders United's email list. TRU is Detroit's nonprofit transit advocate, working since 1999 to improve bus service, remove barriers to rapid transit, and advocate for smart transportation investments

If this was forwarded from a friend, you can join our email list and receive these updates directly every week or two.